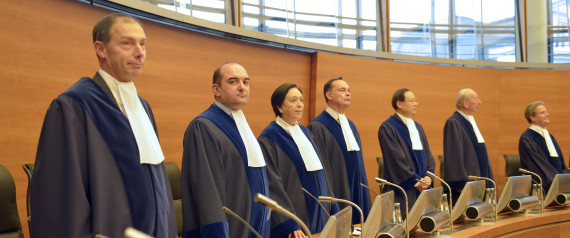 The International Tribune for the Law of the Sea today has ordered the Russian government to release the Greenpeace ship and crew that were seized on 20 September, 2013. The release will occur after the posting of ?a court ordered $4.9 million bond (3.6 million euro) ?is paid. The Arctic Sunrise, the Greenpeace ship, and it's thirty odd member crew were sailing under a Dutch flag when they were boarded and arrested by the Russian military after they protesting a Gazprom oil rig in international waters. Russia had earlier announced they would try the Greenpeace activists as pirates. But of the thirty arrested twenty-three have already been released.
Russia refused to take part in the trial and it is unclear what will happen next.?Liesbeth Lijnzaad, representing the Netherlands at the tribunal, had this to say after the decision was reached.
It is a statement that we need to reflect on, we need to study it further and determine how to proceed with it. The decision of the court is binding on both parties.
Kumi Naidoo, Greenpeace International Executive Director, has already offered to contact Greenpeace's donor base to pay the bond.
We as Greenpeace will call on our supporters around the world to quickly raise that money.
The Dutch had filed the case in?October using the United Nations Convention on the Law of the Sea, a treaty governing the international maritime rules.